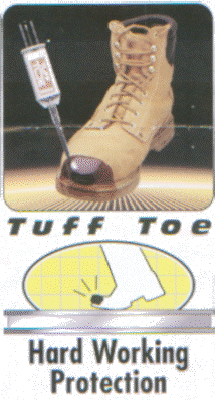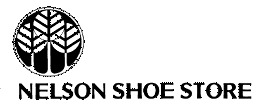 127 South Cedar Street
Manistique MI 49854
Tuff Toe is applied as a thick liquid and cures to a durable yet flexible protective layer. Tuff Toe forms a permanent bond with any footwear, new or used. A dual chamber mixing cartridge makes application quick and easy. One Tuff Toe cartridge normally coats one pair of shoes. (as shown)   All tools and instructions are packed in the kit.
Application is quick and easy. 98% of all pro baseball pitchers use Tuff Toe. It has no equal.
1. Agressively sandpaper the area that you intend to coat
2. Remove cap. Dispense some material until it flows easily
3. Attach mixing tip
4. Dispense a small amount on a piece of disposable paper
    making sure that the substances in the two chambers
    are reaching the end of the mixing tip at the same time
5. Continue applying Tuff Toe over desired area
6. Smooth up with paddle.
7. Let Tuff Toe stand until cured
8. See Tuff Toe application demonstration video click me
9. Return here by using your "Back" button when the video finishes.

Click eBay button to see more products.  






URL: http://www.manistique.freeservers.com/tufftoe .html
e-mail the proprietor  


Questions?
1-800-642-0393 toll free
(50 states & Canada)
Otherwise: use 1-906-341-5553
9am to 9pm eastern, please
page refreshed on:3:38 PM 6/22/2017

Visit my eBay store