L B Evans # 9502
Nelson Shoe Store
127 South Cedar Street
Manistique Michigan
Shop safely and securely for LB Evans Model 9502 using eBay ™ & Pay Pal ™
Click eBay button to see more products.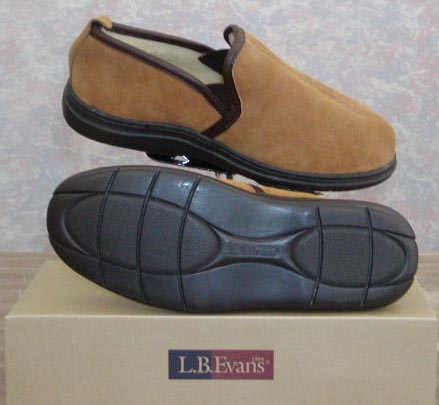 L.B.Evans #9502
Wool pile fleece lined
leather upper
manufactured in D & EEE
sizes 7-18
elastic side gore for improved fit
sole sturdy enough to wear out-of-doors
on a quick trip to get the mail

Do you have questions about
stock availability on your size?
Telephone toll free:
50 states and Canada
1-800-642-0393
otherwise use: 1-906-341-5553
or 1-906-286-3621 (cell)
9 AM to 8 PM eastern, please.

 

 

Nelson Shoe Store
e-mail portal open 24/7 e-mail Nelson Shoe Store
URL: http://www.manistique.freeservers.com/ev9502.html
page refreshed on: 4:39 PM 8/17/18  

 


Visit my eBay store