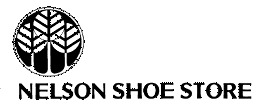 127 South Cedar Street
Manistique MI 49854
Sebago Schooner
Classic boat shoe styling that's always in style. Advancedrubber sip-resistnt soles with an EVA heel cup.
Genuine moccasin construction wraps the foot in a single piece of leather, creating a fit that's uniquely your own.
Brown Oiled Waxy Leather
B75943

Handsewn Moccasin Construction
Waxy Pull-up Leather Upper
Functional rawhide laces
3/4 lenghth Leather sock lining
Littleway Stitched Sebago Tech Boat Sole with Slip resistant, Non-Marking Rubber
EVA cushion sole insert
 


Click eBay button to see more products.  



Manufactured in sizes:
N 8-12,13,14,15,16


M 6-12,13,14,15,16
W 6-12,13,14,15,16
WW 7-12,13,14

URL: http://www.manistique.freeservers.com/deck02.html
last checked for accuracy on: 2:17 PM 5/26/2012

Questions?
Toll Free 1-800-642-0393
9AM - 9PM eastern, please.
cell: 906-286-3621
9AM - 9PM eastern, please

 

Nelson Shoe Store:
Products:
Nelson Shoe Store stocks a variety of footwear which ranges from work styles, to leisure styles, to dress up styles.

Brands:

Double-H........(western and urban boots)
Florsheim.......(dress & casual mens')
Hush Puppies.....(mens' and wos' variety)
Irish Setter.......(outdoor sports, work & casual)
Juniper Ridge.....(aromatic cedar shoetrees)
LaCrosse...........(rubber & leather footwear)
LB Evans..........(house slippers)
Merrell.......... (get out-of-doors)
Naturalizer........ (dress & casual)
New Balance....... (athletic)
Nurse Mates...... (duty shoes)
Ranger..........(rubber footwear)
Red Wing...........(work boots)
Sebago...........(loafers & deck shoes)
Servus.......... (galoshes & overshoes)
Soft Spots.........(casual and tailored womens')
Tingley..........(stretch rubber overshoes)
Wolverine.........(work shoes)
Worx.............(work shoes)
XTRATUF.............(rubber footwear)

 


Visit my eBay store