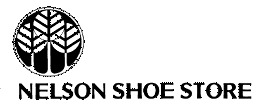 127 South Cedar Street
Manistique MI 49854
Click eBay button to see more products.  



TINGLEY ® #1400 or #1500 Rubber Boots (overshoes)
These light-weight Tingley ® rubber boots are washable, foldable, packable, stowable, and stretchy. If you are on the job and away from home, these are ideal boots to take along in case of bad weather. They won't take up much room and they are easy to deal with.
Improved Outsole:
Deep, thick tread offers better self-cleaning, improved traction on slippery surfaces, and improved wear.
Secure Dependable Closure:
These boots have a molded in rubber button to lock out weather. No metal hardware to rust or tear out. This unique design feature pioneered by Tingley Rubber Co.
Stretch rubber for convenience and comfort:
Goes on and off easily, and there is nothing like rubber for the best fit over work shoes. Stays extremely flexible in cold weather.
Totally waterproof top to bottom:
One piece molded construction provides seamless 100% waterproof construction.
Reinforced at all the wear points:
Through Tingley Rubber Company's injection mold technology, we put more abrasion resistant material in the heel, sole, and toe for longer wear.
Heavy Duty Heel kick-off cleats:
Thick, molded in heel cleat offers easy no hands removal for added convenience.
URL:http://www.manistique.freeservers.com/tingley.html
e-mail the proprietor
Questions? (or advice on fit)
1-800-642-0393 toll free
9AM to 9PM eastern, please
page refreshed on: 1:43 PM 5/26/2012
 


Rather have buckle boots?




Visit my eBay store