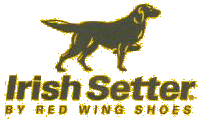 Irish Setter ® Upland Wingshooters
(by Red Wing® Shoe Co)
Upland bird hunting boots
Nelson Shoe Store
Manistique Michigan
The manufacturer of this footwear has, unilaterally, decided
to prohibit the sale of these boots on eBay.
The are available, locally, as usual.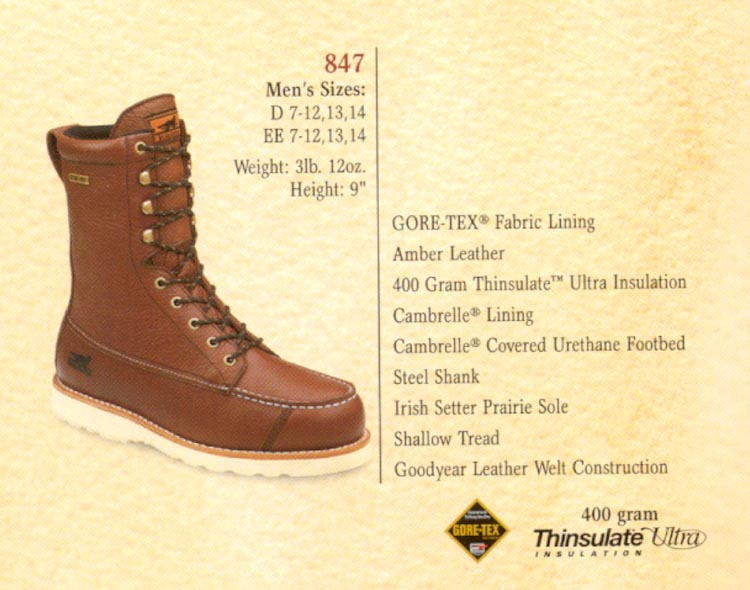 Note: This boot is UltraDry® lined, assuring a totally waterproof package.
 

Model 896 is the insulated version.
Model 894 is the non-insulated version of this boot;
and is 3 oz. lighter; but, it is otherwise identical to 896.
Both are waterproof using UltraDry•

 

New models were introduced for the fall of 2009 as
replacements for the original models 844 and 847.
The new models 894 & 896 are waterproofed with
UltraDry™ in place of Gore•Tex®.
They are $30-$40 less in cost; and, they carry the
same waterproof guarantee.


URL: http://www.manistique.freeservers.com/sttr.html


e-mail the proprietor
Questions?
1-800-642-0393 toll free
(50 states & Canada)
Otherwise: use 1-906-341-5553
9am to 8pm eastern, please
page refreshed on:5:05 PM 8/28/18

Visit my eBay store